FLORMART-MIFLOR
September 2008 (11/09/2008 – 13/09/2008) - Padua, Italy
Participation in FLORMART-MIFLOR at the beautiful city of Padua in Italy, with top executives of the company Global Enviroment Management for the first European presentation of innovative composting bin AEROBIN 400.



---
KIPOTECHNIKA 2009
January 2009(16/01/2009 – 19/01/2009) - Athens
Participation in KIPOTECHNIKA 2009, Greece's greatest exposure on vegetation The response of the crowd in that exhibition institution was greater than ever . The visitors reached 30,000 and their interest was impressive. Our stall was most of the time overcrowded with people anxiously looking forward to get informed on how to compost with AEROBIN 400 and how to simplify the process of composting. Similarly, professionals were impressed by the capabilities of Fertil Dispenser and its usability. Additionally the participation of two senior representatives of the Dutch company ENGROW, emphasized the importance of the exhibition. We would like to thank the hospitality of the organizers and of course all our guests who were present.






---
Presentation to Farmers
May 2009 - Evia
Presentation to farmers at Evia of the advantages of the revolutionary Fertilizer Fertil Dispenser invented by the Dutch company ENGROW.
---
Zappeion 38th Book Festival
September 2009 (20/09/2009) - Athens
Participation in panel presentation of composting bins and offered five of them at 30% discount.

---
Kifissia's 55th Flower Show
April 2009 (29/04/2009 – 17/05/2009) - Athens, Kifissia
Participation in Kifissia's 55th Flower Show, mainly informing citizens and local stakeholders about the importance of composting for the better future of the environment.
1st Flower and Ecology Show at Vrilissia
October 2009 (23/10/2009 – 25/10/2009) - Vrilissia, Athens
Participation in the 1st Flower and ecology Show at Vrilissia. We informed the local people about the innovative technology that is used for the AEROBIN 400.



---
Ecofestival 2009
November 2009 (05/11/2009 – 08/11/2009)
Participation at the Ecofestival2009. One AEROBIN 400 was donated to a lucky participant. We presented the secrets of successful composting.

---
November 2009 (08/11/2009)
1 composting bin AEROBIN 400 was drawn on ANTENNA radio station during the colors and fragrances show of the Andreas Barmpoutsis.
---
Green Development and Tourisim
November 2009 (21/11/2009) - Pelion
Participation in the exhibition GREEN DEVELOPMENT AND TOURISM at Argalasti of Pelion in order to inform local hoteliers about the benefits of composting.


---
Reforestation in Kaliitechnoupoli
November 2009 (07/11/2009) - Kaliitechnoupoli
Participation in reforestation in KALLITECHNOUPOLI donating 100 AW-DISK to demonstrate the effectiveness of our products.
---
Visit to the university ALLPLANTA
Δεκέμβριος 2009 (08/12/2009 – 15/12/2009) - Mussbach, Germany
Informal visit to the university ALLPLANTA Mussbach in Germany in order to inform about our study on environmental issues.


VEKKOS GARDEN
Office:
Sokratous 1 Melissia 15127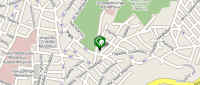 Phone / Fax.: 210-8032373
Mobile 6944398155
e-mail: info@gardenproducts.gr
Warehouses:
St. George place, Kalivia Attikis
Company
Exhibitions