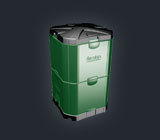 Home Composting
---
We all need to keep our personal environment clean and healthy. How we dispose of kitchen scraps, leftovers, grass clippings and garden waste is important. Until now we have only had the option of putting this waste into the garbage or composting it. Many people have chosen not to compost because of problems with pests and pets, odours and lack of time to attend to regular maintenance of the compost. That is, until the Aerobin revolution. It's time to clean up your act.
See our Home Composting products ...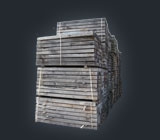 Other ECO Products
---
We cannot stop searching the global market for new evolutionary and of course ecofriendly products to offer to our clients. So we present more solutions coming around the world to make a better planet to live in.
See our Other ECO products ...